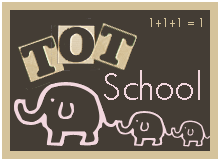 This week our theme was Humpty Dumpty. Apart from singing the nursery rhyme waaaay too many times we also acted it our with our plastic eggs and block walls. We cooked eggs for breakfast with toast soldiers, looked at different animals that come out of eggs and did some Humpty crafts.
We also did some cooking..........
......and played with the playdoh. Liana decided to make Jesus on the cross and then proceeded to tell us that we couldn't "smoosh"it but had to keep it forever and ever and Liam, well he's still trying to see if he can get away with eating the stuff, sigh.
To see what others have done for Tot School this week, click
here