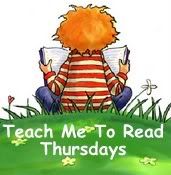 So, I am discovering that teaching Liam is VERY different to teaching Liana. Liana picked up reading and maths so easily that I never realised it could actually be hard to teach these things!! I kind of feel out of my depth at times, even after having been a teacher for many years. The problem is, that by the time the kids reached me in year 3 or 4 they already knew how to read and all their numbers. So here I am fumbling my way through trying out different things desperately hoping to find something that works with my little man!!
I have looked at some of the awesome reading programs developed by homeschooling mums but none quite meet all of our needs. So I have decided to take bits and pieces from
this one
and
this one
and
this one
and add in a few of our bits and work with that
I am not using the sight words just yet as it was getting too confusing for the poor boy to know when he should be sounding out and when it was a sight word. So for now we are sticking to just the phonics part.
Unit 1 is focussing on the short vowel sound of a. This unit will take us about 3 weeks to work through.
This is what we worked on this week.
Reviewing the phonograms
Matching lower case and upper case letters
Learning our "a" blend ladder
Finding the end sound for "a" words
and reading our 'ca' word wheel.
We also played lots of games and file folder activities but I keep forgetting to take photos. I am going to try to remember to take more photos this week, although sometimes it is impossible with two kids to teach and a toddler to keep out of mischief!!
To see what others are up to this week head over to
Preschool Corner {and 5K too}
and
Teach Me To Read Thursdays